"Sun Shines above, flowers bloom below, birds sing an epic tune, students pack their bags and arrive at school…" After 6 months of lockdown, we say goodbye to this super long vacation. Dancing to the rhythm, letting the autumn breeze take away the blues and sorrow, our teachers and students step back onto the campus they missed for so long. Day 1 at school refreshes our memories and everything is brand new again.
As the national anthem echoes …  A new semester unfolds before our eyes as we stare at the flag where five stars all steadily rise. The most inspiring speeches are given by our dearest principals.
Do the online courses mean anything to you? I'm sure you will say yes. The most common question from our students is "when can I go back to school again?" Finally, this dream comes true when they step into the classroom again. Their eyes sparkle as they are seeing their dearest teachers and classmates. Teachers are thrilled to see their lovely students again. After all it's a reunion that we look forward to for so long.
The pandemic has deprived us of the time that we were supposed to spend together. Back when we were doing online courses, we conquered different difficulties. During the scorching summer vacation, we added beautiful memories. Children's thoughts wonder back as they reflect. They can't wait to share their feelings and experiences from the past six months with their peers. Look at them, their excitement leads to a discussion that takes longer than forever. Come and feel the happy and sweet atmosphere yourself.
Going back to school means a lot to every one of us. We look forward to school life that comes towards us. Do kids have new dreams to fulfil in the new semester? What goals do they want to achieve? They lift their heads and think it through. They have so much to dream about and are ready to fight for the new semester. We have faith that they will work hard to achieve their dreams and they will come true.
While they plan for their future and build their dreams, a surprise waits for them. After children have their clues on the paper, they immediately take their journey of treasure hunting. Students will embark on a journey where they will require teamwork and cooperation to find the 'treasure' that will grow before their eyes. It takes a long time for the kids to find the 'treasures", but their spirit of teamwork and cooperation shows. Every foreign teacher checks the clues carefully. "It's not right. You should find that foreign teacher whose hair is brown!" "It's that teacher, look, because he is wearing glasses!" … Right after their heating discussion and careful inspection, they find the right teacher and get their rewards. They jump so high, and they laugh. Joy is everywhere. It doesn't take long before they exchange their "treasures" with real gifts which is all on the coupons they get. They let out exclamations. "Oh, I can get one green card!" "Wow! I can have a teacher's meal!" The smiling faces tell different happy stories. The whole campus is filled with joy.
In the end, every kid gets a present which is a pot plant with a smiling face right on the pot. We sincerely hope that their dreams, just like the seeds, will fly and thrive after they take good care of them.
Middle School:
In September, we have the theme of, "the most beautiful commitment". The understanding of principled, respect, responsibility and dedication will be enhanced through enriched teaching and learning activities. We expect our students to be ambitious, capable and responsible.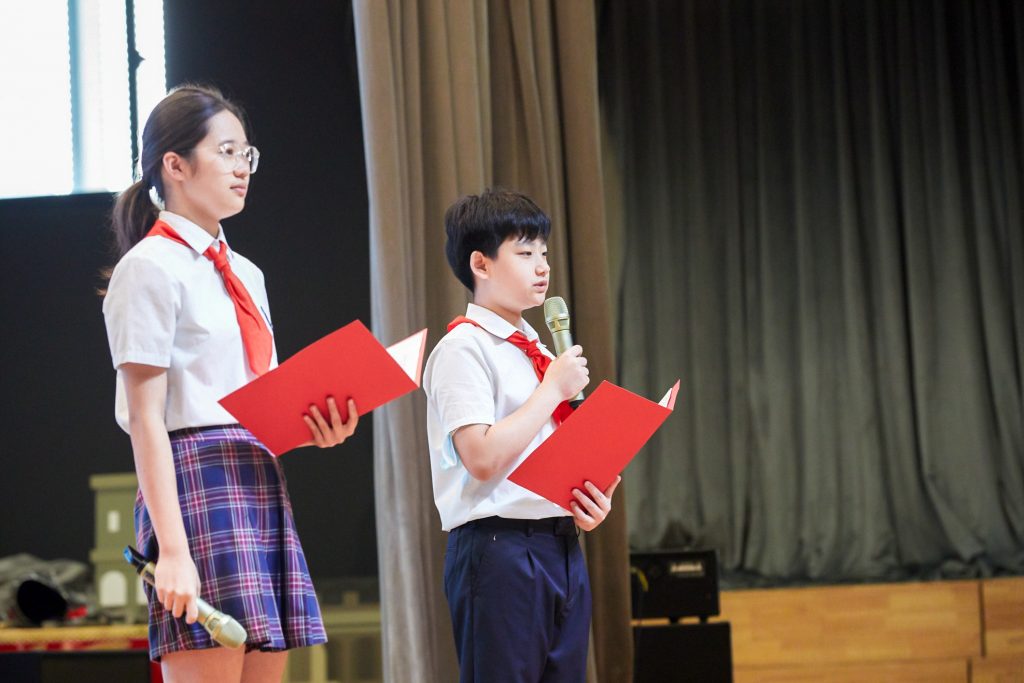 Our co-principal Ms. Sunny Huang delivered a well-guided speech based on the four virtual themes "principled, "respectful", "responsible" and "dedication ", which enabled the students to deeply understand the goals of moral education. All students were highly inspired by principal's speech.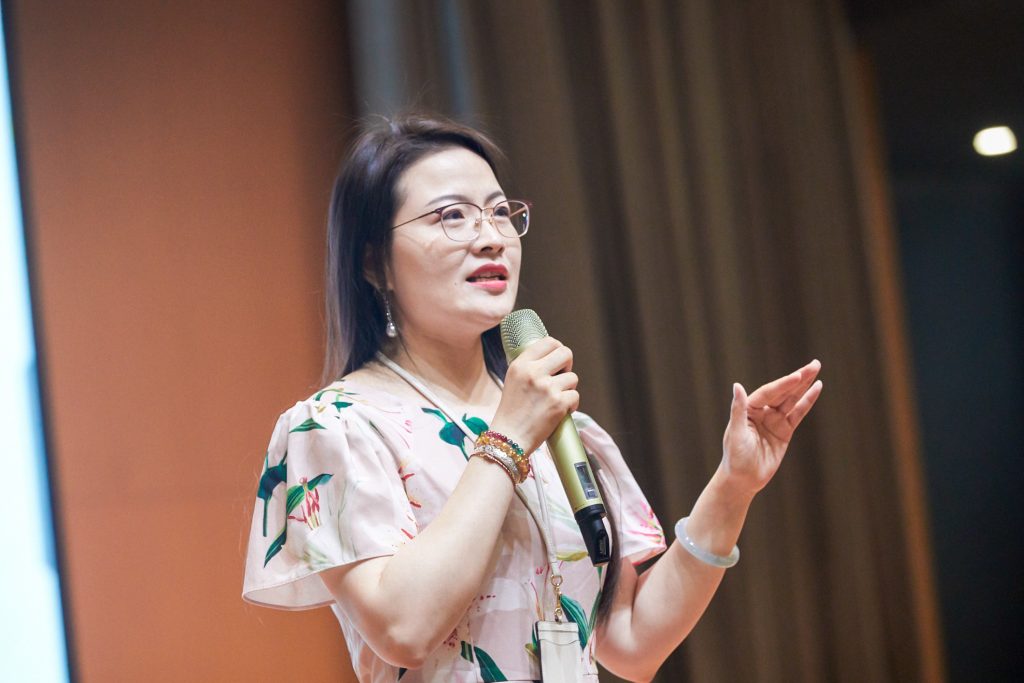 In the new academic year, we will strive to become a principled, respectful, responsible and dedicated middle school student with our teachers' guidance and support. Meanwhile, we will continue to improve ourselves with our school motto and guiding values "Where East meets West, harmonious development". We will strive for excellence.
Look up to the galaxy with their feet on the solid ground. Use their dreams as their motivations and cherish every day. Their hopes and dreams are ready to fly, but they should always remember their dreams can only become true with hard work and never giving up. In the new semester, let us treasure every minute we will spend at school and run towards a bright future! We look forward to it!